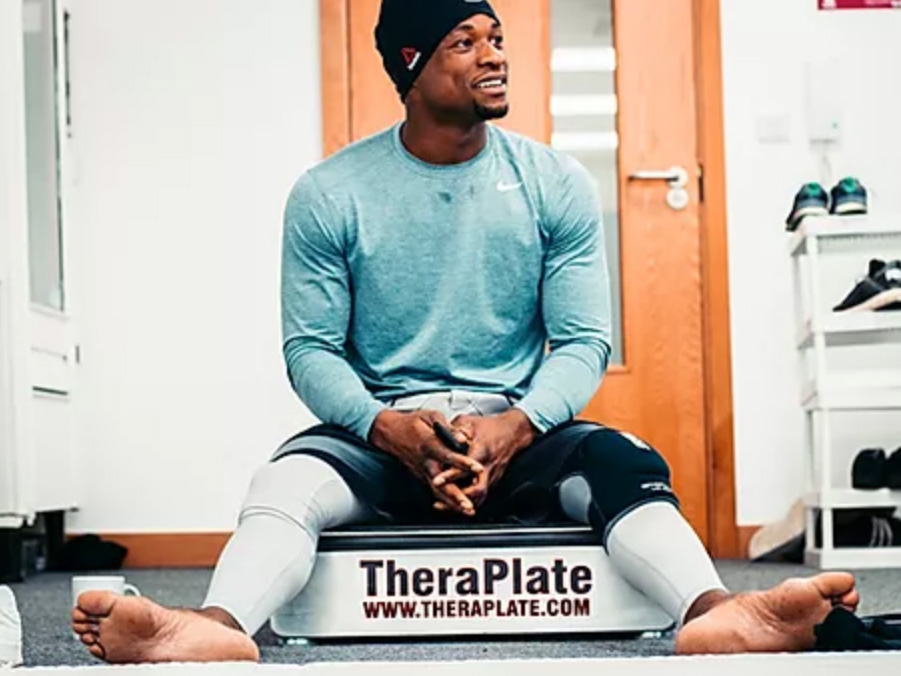 TheraPlate explained
The TheraPlate is a totally unique therapy platform which uses advanced, patented technology called Vortex Wave Circulation Therapy.​
Easily transportable and with a free downloadable app for guidance, the Theraplate can be taken to events and shows. Available in a range of unit sizes suitable for horses, humans and other animals, the Theraplate is highly cost-effective, with each session costing less than a kettle to run!
How is it different?
What sets the Theraplate aside from other therapy platforms is its patented Vortex Wave Therapy technology which causes the motors to move in a circular motion. 
The Theraplate is made in the USA and is the product of over 30 years research and development. With a range of units, the Theraplate can be enjoyed by everyone. The frame is made out of aircraft aluminium and is capable of holding 2,500lbs making it strong and durable however easy to transport as each half section of the K21 large horse unit weighs just 80lbs. Being easily mobile,  the Theraplate is ideal to take to shows or events.
The Theraplate is used daily by professional athletes all around the globe and supported by veterinarians, chiropractors, physiotherapists and rehabilitation specialists alike. The range of units can be used by humans, horses and other animals, all benefiting from the same patented Vortex Wave Circulation Therapy. Available with a lifetime warranty, the Theraplate is easy to use and has a free to download accompanying app with program guides and advice. The control box itself uses a dial system with levels from 0-100. Users have control of the power level of the motors in the Theraplate which can be adjusted based on the programs found on the app.