TheraPlate UK launches The International Association of TheraPlate Specialists® (IATS).
Launched into the UK and Ireland in 2017, the TheraPlate has very quickly dominated the therapy market by both horse owners, trainers and rehabilitation specialists alike. The accelerated growth of the portable platform TheraPlate has seen many independent businesses created by individuals offering TheraPlate sessions to clients across the country, which in turn prompted the development of the CPD approved training course, in order to standardise and govern the TheraPlate service being offered.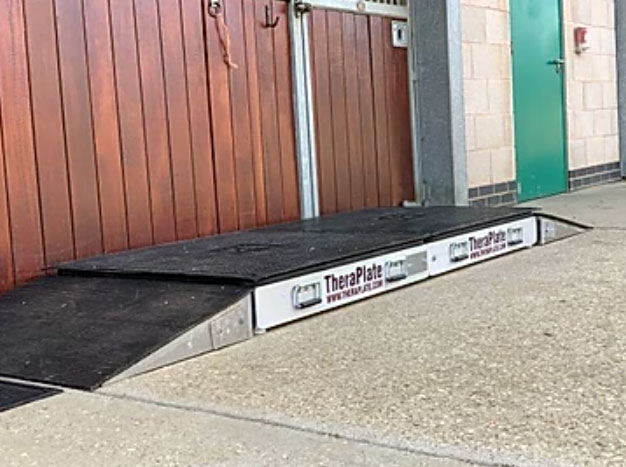 TheraPlate UK are the UK, Ireland and European distributors of the Vortex Wave Circulation therapy platform, TheraPlate. With an ongoing commitment to equestrian sport, performance and welfare, TheraPlate UK have created a bespoke CPD approved course to further educate TheraPlate professionals to help best serve the equestrian community and beyond. TheraPlate UK's vision of IATSⓇ is to educate individuals on using the TheraPlate as part of a business and standardise practises amongst them. Encouraging members to follow a strict code of conduct and professional practice at all times, IATSⓇ membership is an industry recognised qualification amongst vets and other equestrian professionals.
Members of IATSⓇ must pass the training event as well as fulfill insurance regulations and comply with current regulations to qualify for membership. The first course was hosted at Moulton College on Sunday 8th September and sold out in just a matter of days. Carefully constructed to present delegates with a well-rounded overview of the TheraPlate, the course included seminars from Vet Students, Rehabilitation Specialists and other industry professionals. With further courses in the pipeline, IATSⓇ is set to raise industry standards of TheraPlate businesses.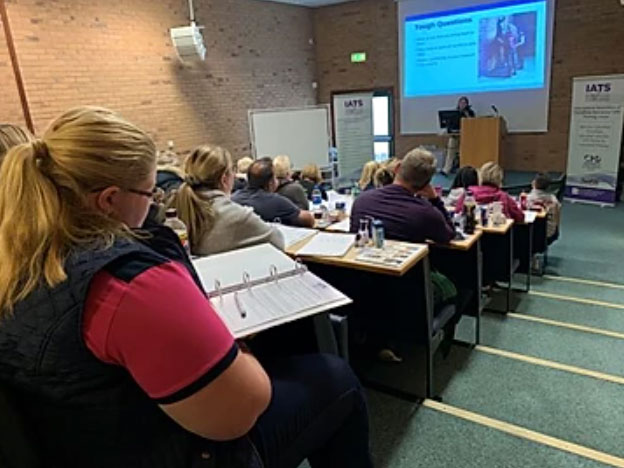 Director of TheraPlate UK, Dominic Fox, said: "we're delighted to launch IATSⓇ. The CPD course standardises and educates TheraPlate professionals, ensuring that all members are up to date with current knowledge and research. IATSⓇ duty of care in turn helps the wider equestrian community by setting a standard of practice and code of conduct for TheraPlate SpecialistsⓇ."
The course is the first of its kind and is available to all equestrian professionals with an interest in the TheraPlate. For further course dates and information, please visit the IATSⓇ website >