Dominic (yellow) in his professional racing days.
Dominic Fox, Director of TheraPlate UK, has a wealth of experience within the equine industry, mostly shaped by his successful racing career which spans across the globe.
Dominic first began race riding in 2000 and was quickly named the Racing Schools Champion Apprentice. Other highlights include Dominic's first ride and win in Dubai at Nad Al Sheba.
As with many successful jockeys, the highs came with a price. Dominic experienced a number of injuries from broken kneecaps, elbows and shoulders to collar bones and ribs. In 2009, Dominic decided to retire, this came after a devastating accident which left him having to be resuscitated twice.
However, this wasn't to be the last time Dominic would hang up his breeches. Following a series of events in his personal life and the death of his father, Dominic decided to fulfil his father's wishes and return to riding. In 2011, Dominic's first ride back saw him winning at the Ayr Gold Cup meeting, soon followed by a win on the same horse at the Racing Post Trophy meeting at Doncaster. Fast forward to 2012, Dominic finished with a 40% strike rate for trainer Roger Varian and a 70% strike rate for Sheikh Ahmed Al Maktoum as well statistically being the leading claiming rider on the turf with a 15% strike rate.
Following this success, Dominic moved to the USA with his wife to continue race riding at top tracks such as Arlington Park, Churchill Downs and Keeneland. It was at this time that Dominic was first introduced to the TheraPlate.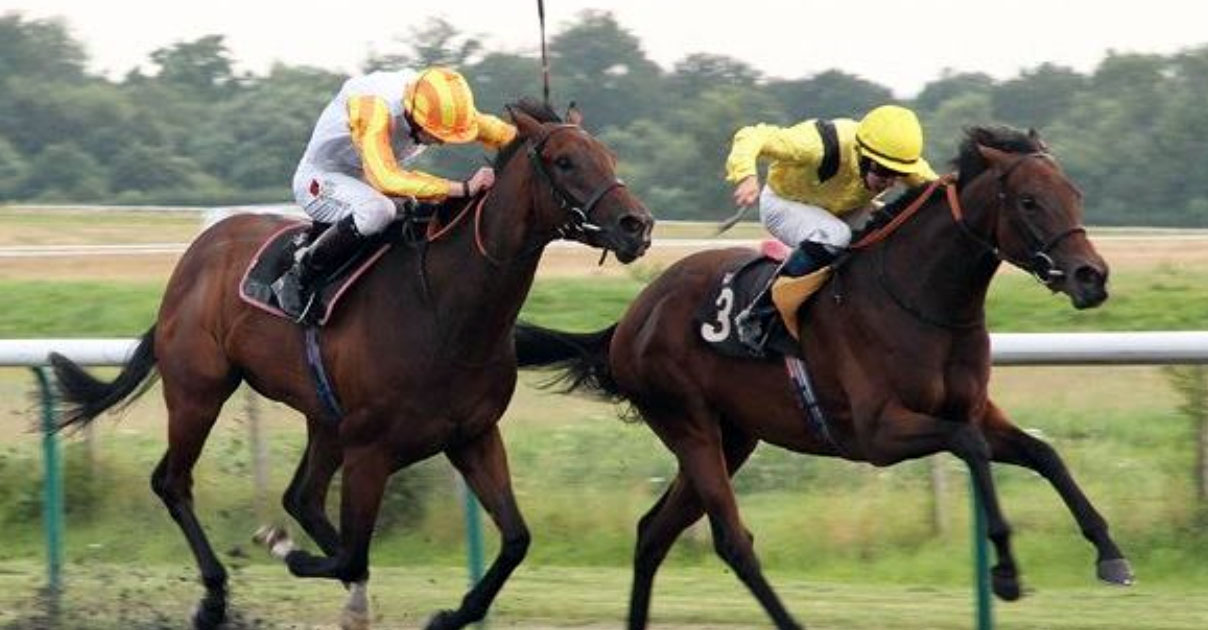 Dominic (right) raced for many years.
In 2016, Dominic returned home to the UK to find his mother housebound and seriously ill from chronic Arthritis caused by undiagnosed Pneumonia from previous years. Dominic approached Chip Kreiling, founder of TheraPlate with the offer of distributing the TheraPlate in the UK. Dominic and wife Francesca had total faith in the TheraPlate after experiencing the revolutionary technology first hand in the USA. Upon the news that Chip had agreed, Francesca quit her job the next day, knowing that the TheraPlate had the ability to continue to grow in the UK.
Their first client was Dominic's own mother who used the TheraPlate every day. Within 3-5 weeks, Dominic's mother was mobile again and four months on, she was going out shopping, having coffee with friends, smiling and enjoying her life again.
Dominic can often be seen at events on the tradestand, so If you want to find out about the Theraplate contact us today.
Join the TheraPlate Revolution.
Phone: 0800 955 2016
Email: hello@theraplateuk.com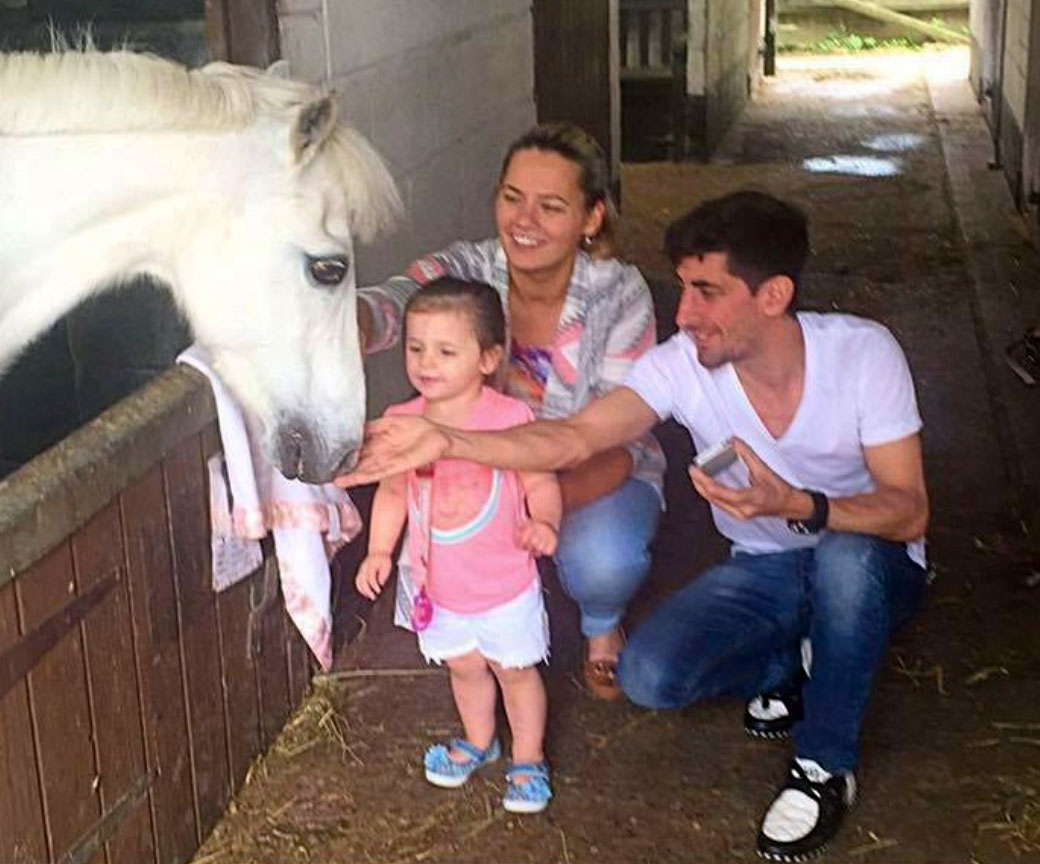 Horses have always been a part of Dominic's life. Pictured here with wife Francesca and daughter Pippa.