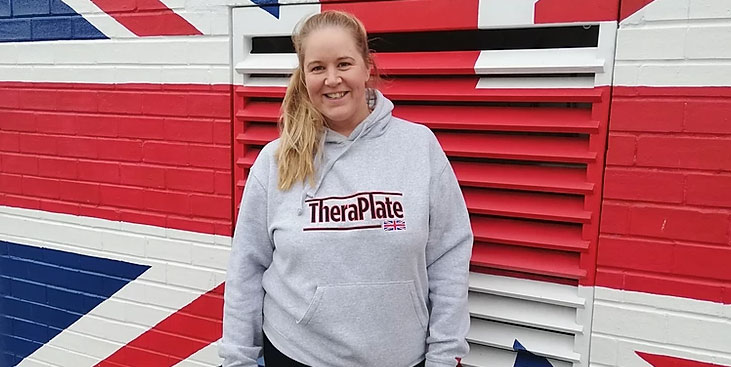 Organising the logistics of the business is a tall order and one which we have entrusted to Rachel Smith.
You may have already 'met' Rachel over email or telephone if you have contacted us before as she is based in our Head Office.
Due to it's unique, patented technology, each Theraplate is made to order in the USA, meaning that a lot of organisation is needed from when it is ordered to the delivery of the new Theraplate. We deliver Theraplates all over the UK, that's a lot of miles! Having a Logistics Manager as organised as Rachel is vital to making sure our clients receive their Theraplates as soon as possible.
With over 8 years of PA experience, she is the best person to keep on top of the logistics, orders and anything and everything else! Previously, Rachel has worked in private hospitals and in the health care industry. Rachel joined us in 2018 and has been fantastic at helping us keep on top of the general running of the business.
In her free time, Rachel is mainly occupied by her 1-year old daughter, Felicity and life as a Military Wife.
Fun Fact: The Archbishop of Canterbury had to grant Rachel her marriage licence and she had a Guard of Honour at her wedding!
To contact Rachel, please call 0800 955 2016 or email hello@theraplateuk.com