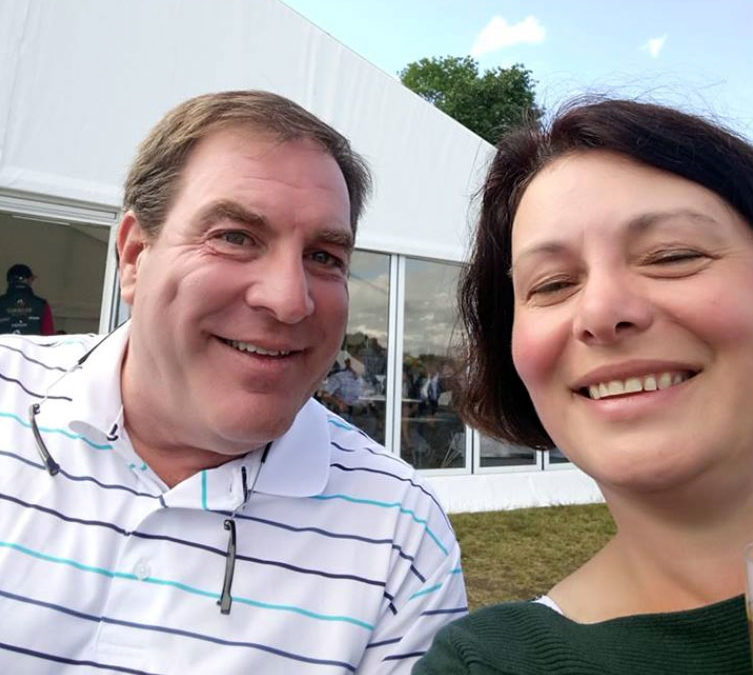 Joanna with TheraPlate founder, Chip Kreiling
Taking the plunge to be a TheraPlate Therapist can be daunting! How better to find out all about this unique business opportunity than from one of our Therapists?
Joanna Priest owns Manx Theraplate and operates on the Isle of Man. At just 32 miles long and 16 miles wide, you would think that this would limit Joanna's client basis and make growing her business difficult… However, because of the unique technology of the Theraplate, Joanna and her Theraplates are in high demand on the Isle of Man!
We found out from Joanna exactly what it's like running your own Theraplate Therapist business and how you too could make it work.
What is a "normal" day for you?
I work part time Monday to Wednesday until 2pm, so I build my diary around what bookings I have and what I have planned for my own horses and/or things I have got on that week. I get up at 5.45am Mon-Wed to get the horses done (I have 4 in total, 3 in work 1 retired) and then head to work for 8.30am. When I leave there, I either go home to my human Theraplate treatments, or to my parent's house where I keep the horses, to work and finish them off for the evening, then after that I will treat my human clients from home. Wednesday evenings I head to a local livery yard where I have 6-10 horses that I treat either weekly or fortnightly. The Isle of Man is only 32 miles long and 16 miles wide so not far to travel. My day is so varied between people and horses it's never the same. I've treated over 10 people in one day before!
What car do you use to transport your Theraplate in?
I have a Ford Focus, it can carry a K21, K6 and a K4 all at once!
Do you mainly treat horses, humans or animals or all of the above?
I only treat people and horses. There is also now a dedicated dog Theraplate on the Isle of Man.
How did you first hear about Theraplate? When did you begin operating as a Therapist?
Originally, I saw it on Facebook. We were actually looking at water treadmills, but did some research into the Theraplate and decided that it would be the better option for us. We have been using it on our four horses now for 14 months!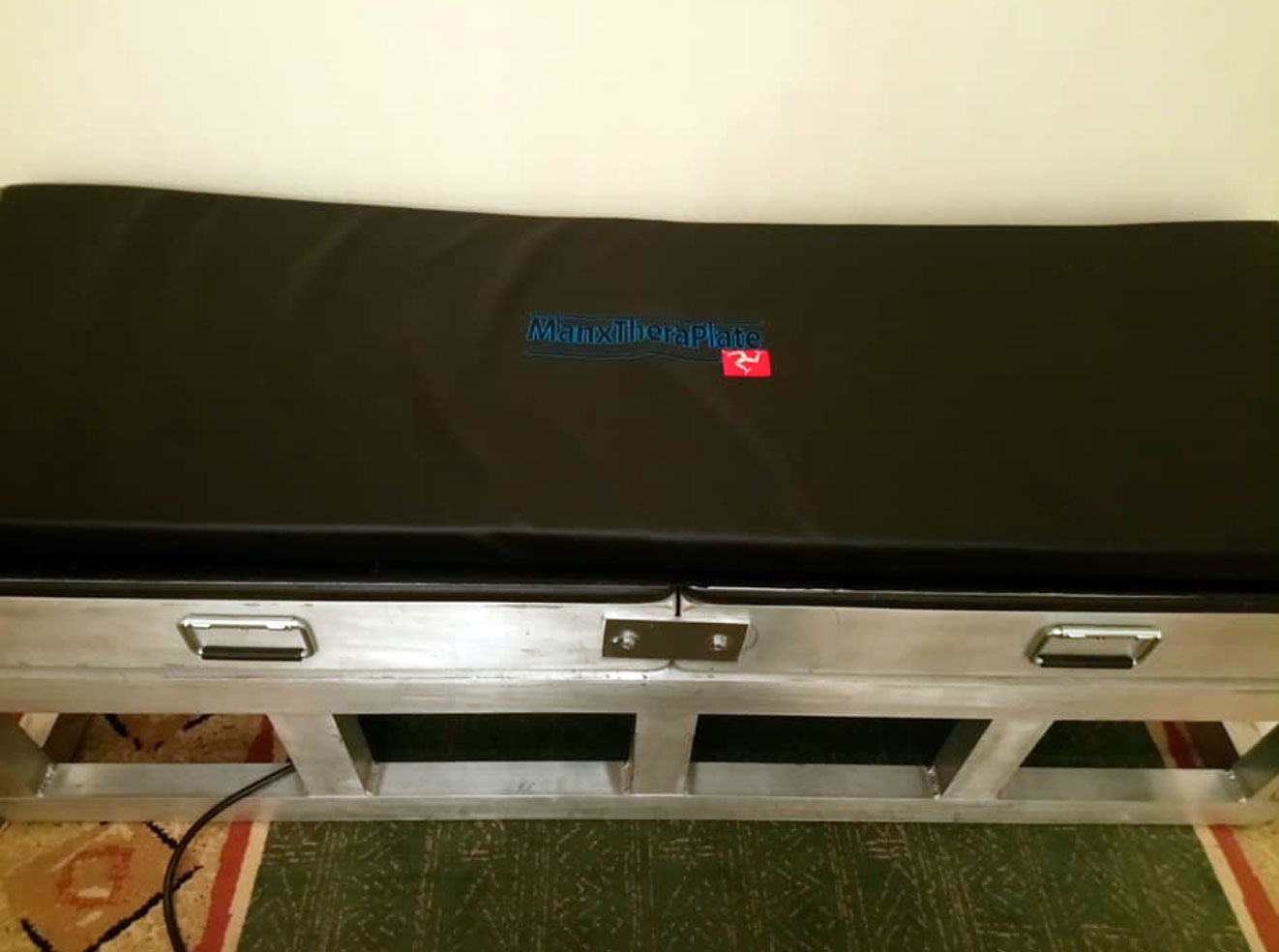 Did you begin working as a therapist on a part time or full-time basis?
My sister and I decided to go mobile in order to help cover our monthly finance costs for the K21 unit. I was later made redundant and worked with TheraPlate UK at Bolesworth Horse Show for the week. After thinking things through, we decided that the Isle of Man would benefit from the human theraplate as well, we have so many cyclists, horse riders, runners, bikers, it's a huge sporting island! However, I am amazed how many people have contacted me, it really is amazing to see the Theraplate being used by all of these different people.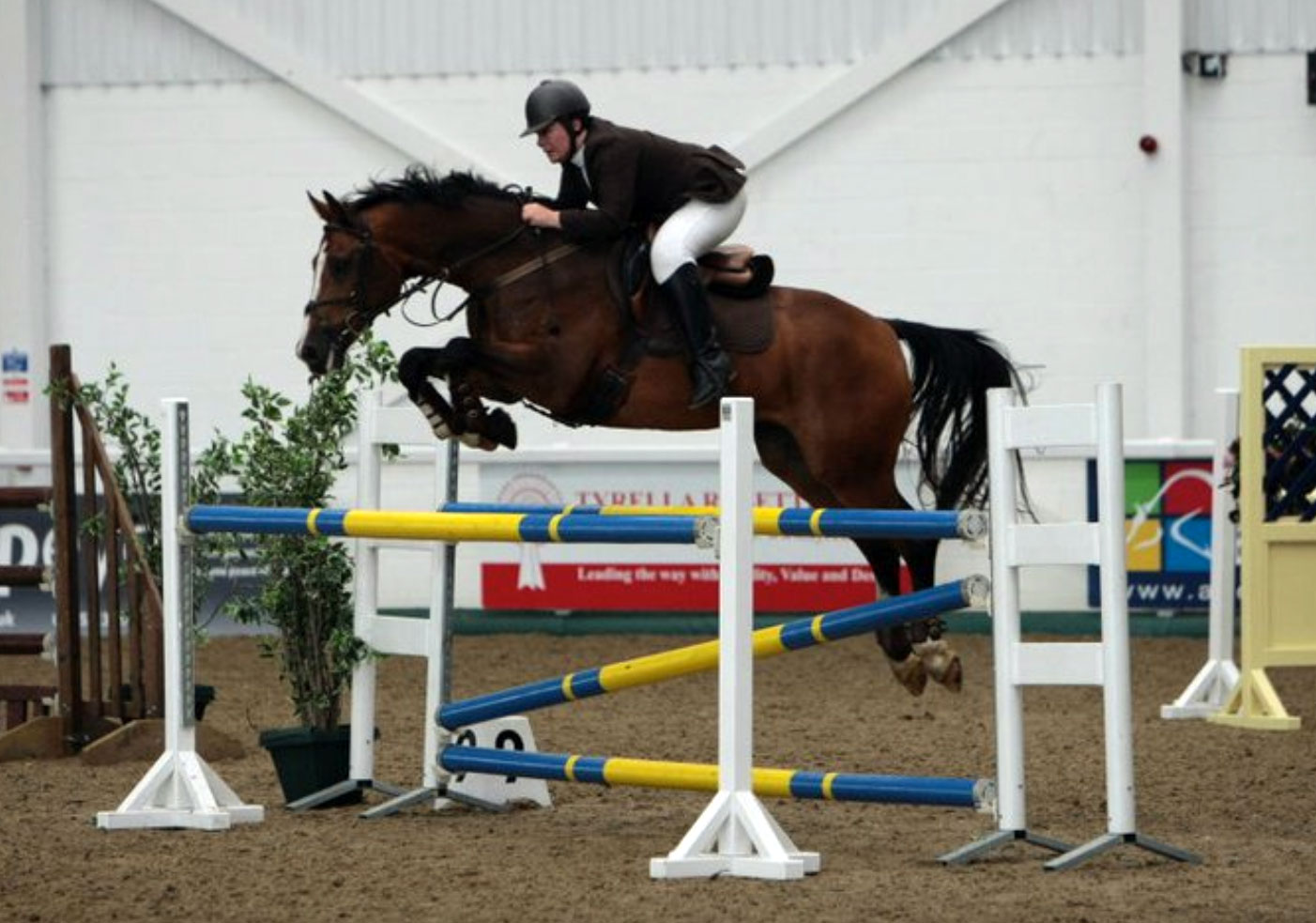 What's your top tips to anyone thinking about becoming a therapist?
Think about your customer base before you start, how far you would be prepared to travel, you will end up working some unsociable hours to build up your business but once you have a good client base you can start making it work for you. I would advise investing in advertising to reach new potential clients too. With Theraplate, the client basis is wide so you have lots of people you could target! A good reputation and recommendations are also extremely helpful!
Do you have any top tips on how to be a successful Theraplate Therapist?
Be flexible, friendly, helpful and listen to your clients.
What is the best thing about being a Theraplate Therapist?
I like visiting lots of people and horses and the flexibility is also fabulous!
If you could have any job, what would you do?
I've worked very hard for the last 30 years in finance and the food industry, so I'm loving doing this job, especially the flexibility and the freedom!